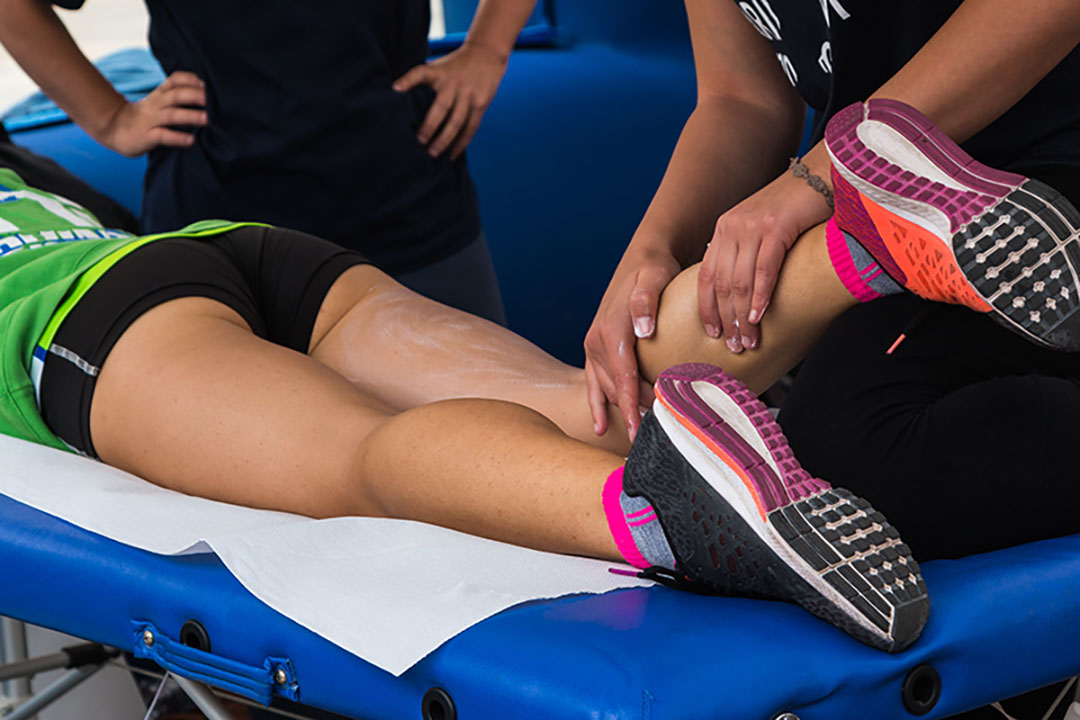 25 Sep 2019
How Manual Therapy Improves the Pain Threshold
Over the last decade, physical therapy has changed in many different ways. The reasons for these changes are due to a variety of different trends in health care, insurance reimbursements, and new discoveries in treatments.  Most people think physical therapy is only for people with injuries, however, it offers much more; the value of the care depends on the physical therapist's training and expertise.
Let's talk about Pain
Pain affects movement, in turn causing compensatory movements to avoid that pain.
Pain is a complex response to a perceived threat, like an alarm system that notifies you to do something because of damage being caused. It does not indicate the degree of tissue damage, however.
Take, for example, a paper cut on your index finger. The pain level from the cut is substantial, however the amount of tissue damage is minimal. It goes without saying that when the tissue damage is substantial, such as a broken bone, pain levels are also high. We are not able to distinguish the magnitude of damage through our pain response.
The Central Nervous System Works like GPS
All bodily actions are governed by our Central Nervous System (CNS), and all action is only possible through the body. Examples of actions we take that are governed by the Central Nervous System are our ability to breathe, digest food, think, and walk.
The CNS includes all parts of the brain, spinal cord, and nerves. Our brain is equipped with a GPS system of every body part, and it's associated joint and muscle groups. This GPS consists of a representation in our minds of our body and it's movements. This representation becomes blurred or smudged when we experience pain in the area, and movements will then become impaired or difficult because the brain's GPS system has been altered.
The true purpose of physical therapy should be to improve the central nervous system's sensitivity to pain, thereby restoring movement to the affected group without consequence. In fact, treating pain in this way treats the neurophysiological cause of the pain, in addition to the tissue damage. Exercise is one of the important components of this process.
Pain is a learned response
When pain occurs the brain creates "neuro-tags", which are pain memories that associate pain with the movements that cause those pain. Therefore, pain is a learned response that can be amplified with recurrent painful experiences, causing fear and avoidance of certain movements. This leads to a vicious cycle of stiffness, pain, and loss of functional mobility.
Manual Therapy Retrains the Brain to Movement
Manual Therapy consists of techniques that may appear very simple, however, when applied properly they can be extremely effective. Examples include myofascial release, instrument assisted soft tissue mobilization, dry needling, vibration therapy, KT Taping, thermotherapy, and laser therapy. Our goal in manual therapy is to change the pain threshold and to retrain the brain's reception to movement. Manual techniques help improve pain threshold for a certain period of time.
These treatments, consisting of stretching, elongation, muscle contraction, and joint compression, create a window of time where the brain is not perceiving a threat, however, it is sending a pain signal out.  Without a perception of threat, a patient can move or load the tissues with minimal discomfort.
Most people think physical therapy is exclusively helpful to people with injuries, however, this is not true. These treatments can be helpful in optimizing the pain threshold regardless of the existence of an injury.
Why Waste time with Pain any longer
If you are frustrated with living in constant pain and would like to live a pain-free active lifestyle again, give our physical therapy practice a call at 714-528-9400. We are here to listen to your needs and to come up with a personalized plan of action which is designed to get to the core issue of the pain and not just the symptoms.  We offer free pain consultations, so start your path to recovery today.