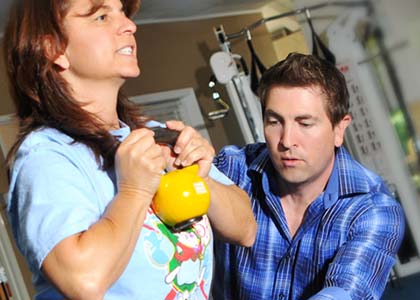 Brea's Top-Rated Physical Therapy
Physical Therapy Specialists has built its reputation by providing the best physical therapy in Brea, CA. Providing "personalized care" is just the beginning. We take it to the next level by focusing on a holistic approach to pain that emphasizes mindfulness, nutrition, lifestyle, and wellness.
Understanding how pain influences both the neuro-sensory system and the musculoskeletal system is the key to managing and relieving pain and discomfort. How much pain you are in depends on many factors, not just tissue injury. Our physical therapists will identify these factors and create a comprehensive holistic solution for resolving pain and building a foundation for long term success.
Physical Therapy is a carefully mapped journey
Physical therapy is more than just massage, hot packs, and exercise. Our best outcomes are seen when we combine the latest technologies with innovative unique treatment techniques. You won't get this level of care anywhere in Orange County.


Personalized Evaluation:
Each new patient receives a comprehensive individual evaluation with one of our highly skilled physical therapists
where we identify not just the symptoms of pain but the core underlying issues.
Hands-On Manual Therapy:
We use an eclectic approach combining manual therapy techniques with advanced technologies including thermotherapy, cupping, taping, IASTM, laser technology, vibration, and electrical stimulation. Although these techniques may seem simple, if used correctly they can be extremely powerful and effective in reducing pain in just a matter of a few minutes. When pain levels recede, treatments will focus on restoring the mobility of joints, flexibility of the muscles, and retraining movement. This is known as resetting the neurosensory pain pathways.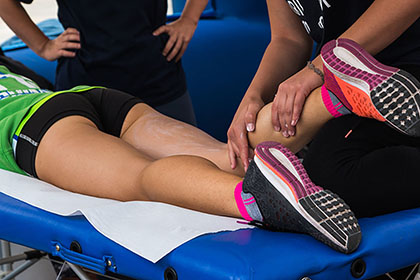 Loading the Muscular System:
Once the reset takes place our trained doctors of physical therapy can then guide patients through corrective exercises patients are given instructions on corrective exercise techniques that will restore normal functional movement. While coordination and movement improve, strengthening techniques are introduced to help stabilize the patient's posture and "lock in" the correct movements. Finally, more advanced exercise techniques will be introduced to ensure patients are able to tolerate the physical demands of normal, everyday activity as well as any fitness and/or athletic programs they wish to participate in.
Education Equals Empowerment
This is the key to achieving long term success. Our role as therapists is to provide you with solutions. Although what therapists do in the clinic may feel good, its what you do the other 23 hours of the day that makes the difference. We are here to help you discover what it takes to take control of your pain and guide you through the process.


Contact Our Brea Physical Therapy Clinic For A Free Injury Screen Today
For further questions regarding our Brea, CA physical therapy clinic, please visit our frequently asked questions page or contact us at 714-528-9400 for a free injury screening.
With several physical therapists working at PTS, we have the breadth of expertise to offer specialized care in almost every physical therapy niche. Our friendly staff can help with a variety of physical issues. Whether you need help with back pain or TMJ treatment, Orange County's experts in physical therapy are at PTS.