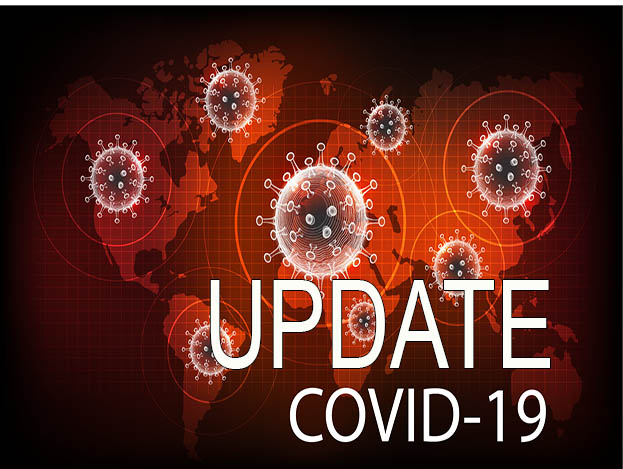 16 Mar 2020
Covid-19 Update: A letter from Dr. Rob and Staff
UPDATE ON COVID-19: As of March 29, 2020
The CDC has encouraged those offering healthcare services to maintain a normal work service during this time. This is why PTS will remain open, as pain issues and being too sedentary can increase your odds of getting sick. However, the health and safety of my patients is a top priority. Therefore, we will be implementing changes to assure your protection while at the clinic.
Most importantly, please stay home if you or someone you have been in contact with is sick. If you have a suppressed immune system, for your protection we will provide you with a home program until it is safe for you to return to the clinic. To minimize the number of people at the clinic, I will be the only staff member present and will operate on a 1-on-1 patient basis. This means there will only be 3-4 people inside the clinic at a time and we will assure the 6-foot distance the CDC recommends for protection. We will also be cleaning down all surfaces after every patient and utilizing extra cleaning and health protocols.
Please feel free to contact me with any questions or concerns. We are all in this together!
We are taking the Covid-19 virus seriously. We are going to continue to monitor the situation and will follow all of the recommendations of the American Medical Association (AMA) and the American Physical Therapy Association.  (APTA)
At this time our office will remain open to meet the needs of our patients.
We recognize this is a serious situation, but do not want to panic either. Many large events have now been postponed to reduce public gatherings – that's the right response!
However, pain issues and being too sedentary can actually increase your odds of getting sick, so we will continue to help you in more hygienic, 1-on-1 therapy settings.
We believe it is our responsibility to take every responsible precaution possible to protect the health of our patients and employees.  We want to assure all current and returning patients that we are staying up to date with the latest federal recommendations regarding COVID-19 issues.  This is a concern to all of us, however, according to the California Department of Public Health, "… of those who have tested positive for COVID-19, approximately 80% do not exhibit symptoms that would require hospitalization." 
We are taking tangible steps to help prevent the spread of disease and protect our patients and staff. Here are the following actions we are currently enforcing: 
STAY AT HOME IF YOU ARE SICK
A key point is keeping people who are ill away from other people. Therefore, we have instructed any staff feeling ill to remain at home. We ask the same of any patients feeling ill.
PRACTICE PROPER HAND & WRIST HYGIENE
Wash your hands – and your wrists often. Staff regularly wash their hands between patients, but we are placing extra emphasis on this. We ask patients to wash their hands, or use hand sanitizer, before and after treatment.
COVER YOUR COUGHS & SNEEZES WITH A TISSUE
Please cover your mouth and nose with a tissue when coughing or sneezing. If no tissue is handy, sneeze or cough into a bent elbow. Wear a mask if you are coughing or sneezing regularly.
AVOID TOUCHING YOUR EYES, NOSE OR MOUTH
People frequently touch their eyes, nose or mouth without even realizing it. Try and eliminate this behavior, particularly after touching objects or being around someone who is coughing or sneezing.
CLEANING & DISINFECTION IN OUR CLINIC
We have always practiced good cleaning and disinfecting protocols and have increased the frequency and depth of those efforts. Rest assured that we are paying extra attention to items that are frequently touched.
For more information on clinical signs and symptoms and infection prevention visit the World Health Organization's (WHO) Coronavirus page or the CDC's Coronavirus page.
Thank you for your help and understanding, 
Sincerely, 
Dr. Robert and the PTS Staff
Please follow and like us: